Welcome to camping Le Verger ...
We created this small rural campsite in 2010 (60 pitches). As we love camping, we wanted a small site, cool and calm (no pool, no animation), nature-friendly, with clean and large facilities.
We want you to feel at home. You will be free to choose your pitch, shaded or sunny. According to Mrs Nature's agreement, our orchard will supply you with season fruits..
You love cycling but you cannot bring your bikes with you on holiday?
No problem, we rent bikes thanks to a partnership. To know how much it costs, visit our «Prices» Page.
.
Welcome room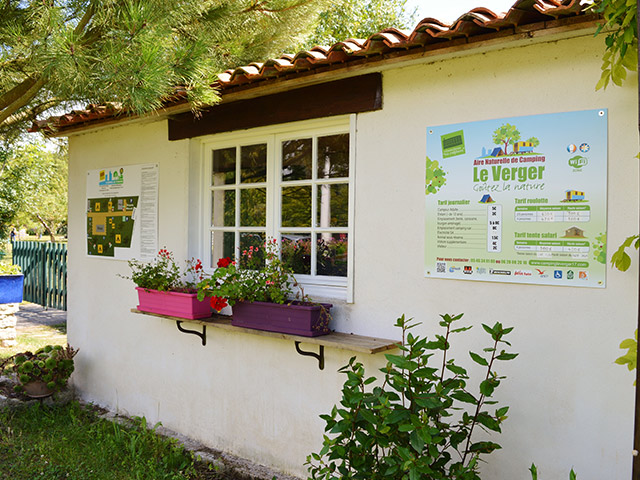 When you arrive, we are happy to give you pieces of advice to discover the area according to your tastes and holiday style.
The welcome room is full of tourism leeflets, in free-access.
A freezer is also in free access : you can freeze your ice-packs for free.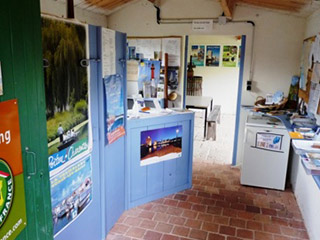 The small shop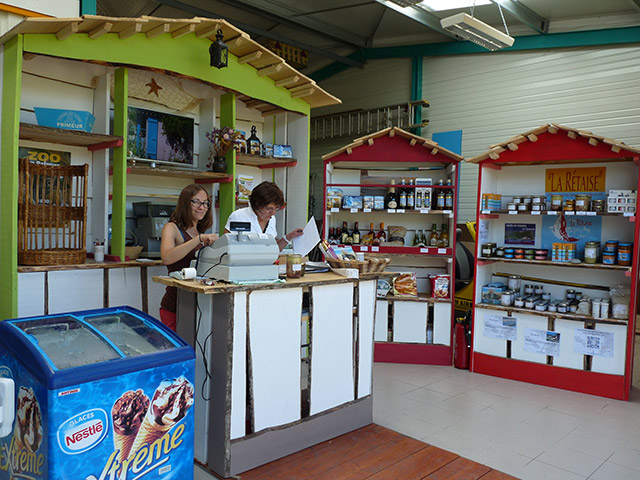 The shop is opened from 8.30 am to 10am and then, from 5.00 to 7.00 pm
Fresh bread and croissants every morning (directly from the Boulangerie).
You will also find basic products, icea creams, and cold drinks
Wi-Fi spot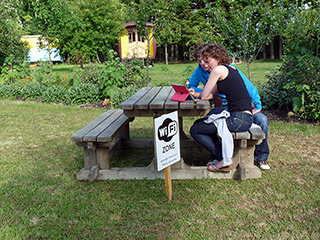 Free access wi-fi spot in the campsite.

Along the Vélodyssey (5 miles from La Rochelle)
That's a cycle path that comes from north Britany and gets down to North Spain. More than 1200Km, along the Atlantic coast.
Bretagne, Vendée, Charente Maritime, Aquitaine, Pays Basque: No more than five different landscapes to discover, cycling, a way of life, at your own speed.
Everybody is concerned, and choose the part of the cycle path in accordance with your cycling level.
Some area are very easy, others harder, have a look before starting on the descriptive literature on their website.
You'll stop in "Accueil Vélo" registered areas: that can be hotels, B and B, camping.
Camping le verger will kindly welcome you, because the owner knows what cycling means.
We will be glad to see you and will do his best to provide you a good rest. According to your will, we will help you to discover nice places, not so far from the cycle path.
If you need so, you can leave your car at the campsite during your cycling holidays along the Vélodyssée.
---
Atmosphere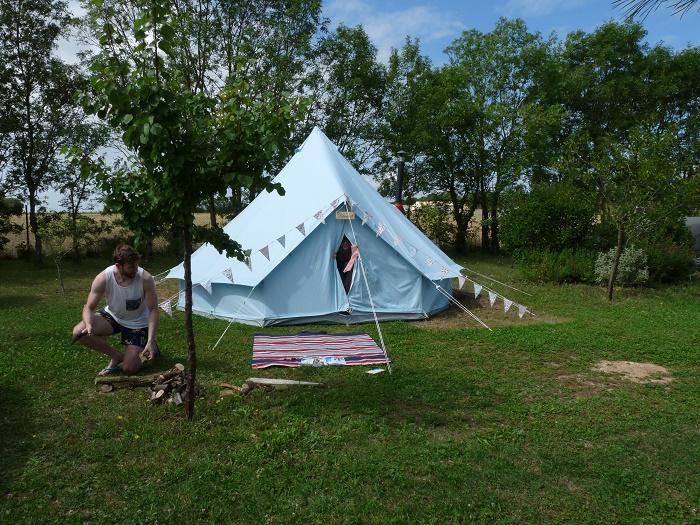 ---
Facilities
Two large and toilet blocks : 8 WC, 8 hot showers (without tokens), sinks, and a disabled facility (WC/shower).
A question about the campsite, need information or want to book?
Write us with the contact form below and we will anwser as soon as possible
FORM_CONTACT