The blog
Le Tour de France in La Rochelle, close to Le Verger campsite !
37 ans later, le Tour de France is back in La Rochelle. In 2020, we will be lucky to see le tour de France nor far from here.
July 06th : rest day in La Rochelle for cyclists
After Pyrénnées, it is rest time on the sea side of La Rochelle
July 07th : from Oléron island to Ré island, passing through La Rochelle
Departing in the south of île d'Oléron, in Le Château d'Oléron, then heading to Royan, stopping by Marennes and Rochefort. Then, straight on to La Rochelle old harbour and climbing île de Ré bridge to arrive in Saint-Martin-de-Ré.
All these routes are familiar to us, we will be happy to advise you the best spots to see Le Tour de France !
July 08th : from Chatelaillon-plage to Poitiers
Less than 5 miles away from the Verger will be the departure in Chatelaillon. The route is planned 3 miles away from here, great moment if you missed them in La Rochelle !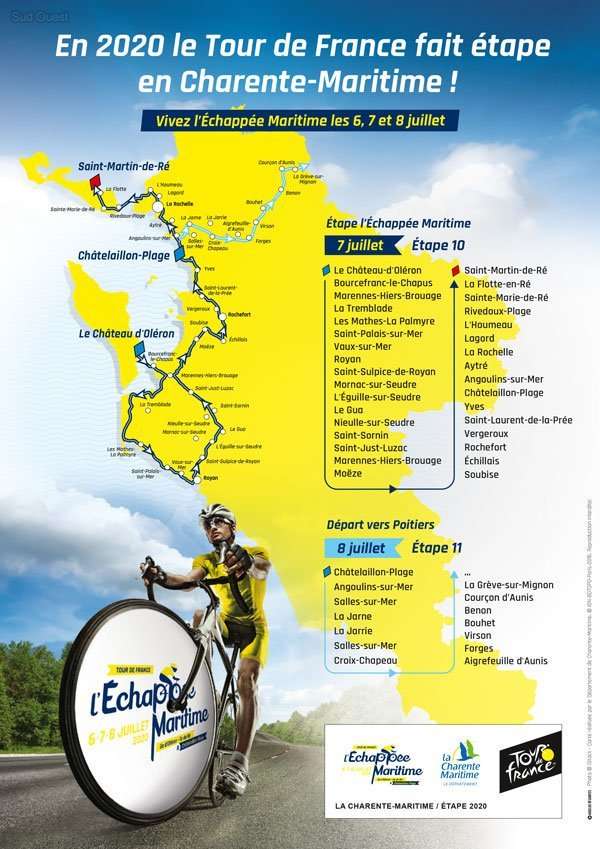 ---