The blog - 5 opportunities to take a boat during your holidays at La Rochelle
5 opportunities to take a boat during your holidays at La Rochelle
1) The sea bus "Le bus de mer" (also called " le passeur")
It is a small white and yellow boat, powered by solar energy. There are 2 lines (as bus lines)
-Vieux-port Médiathèque : a few minutes journey, between the two towers, and there, you are on the other side of the harbour ! It costs only 1 euro and it is free for kids under 5.During summer, the sea bus is running from 7:30 am to midnight.
-Vieux-port Les Minimes : 15 à 20 minutes journey to join Les minimes beach from the city centre. You will pass between the two towers, following the channel and you will appreciated the nice view on the city. A ticket costs 3 euros (and you can buy a family ticket if you are 4 people). Every 30 minutes, from 8.30 am to 10:30pm.
2) La Rochelle-île de Ré ferry connection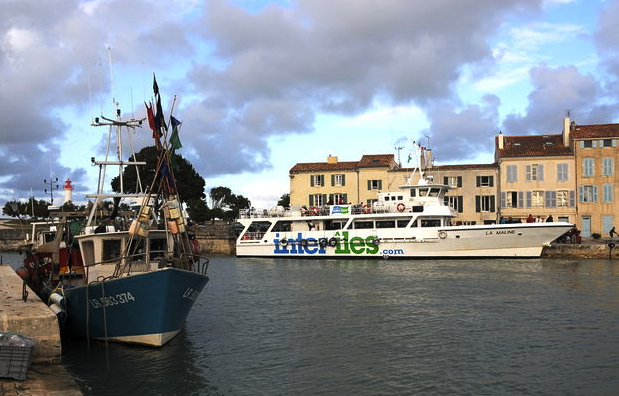 What about going to the Ile de Ré by the sea ? Less traffic jams, and great boat experience ! From La Rochelle to Saint Martin de Ré in almost one hour thanks to Inter-îles ! You will pass under the bridge of Ré, and in front of Rivedoux and La Flotte villages, and finally arrive in the lovey harbour of Saint Martin ! Be careful, boats are subject to tides ! Time tables are available on their website. Cherry on the cake : you can bring you bike, to ride all day long in the island !
3) La Rochelle-île d'Oléron ferry connection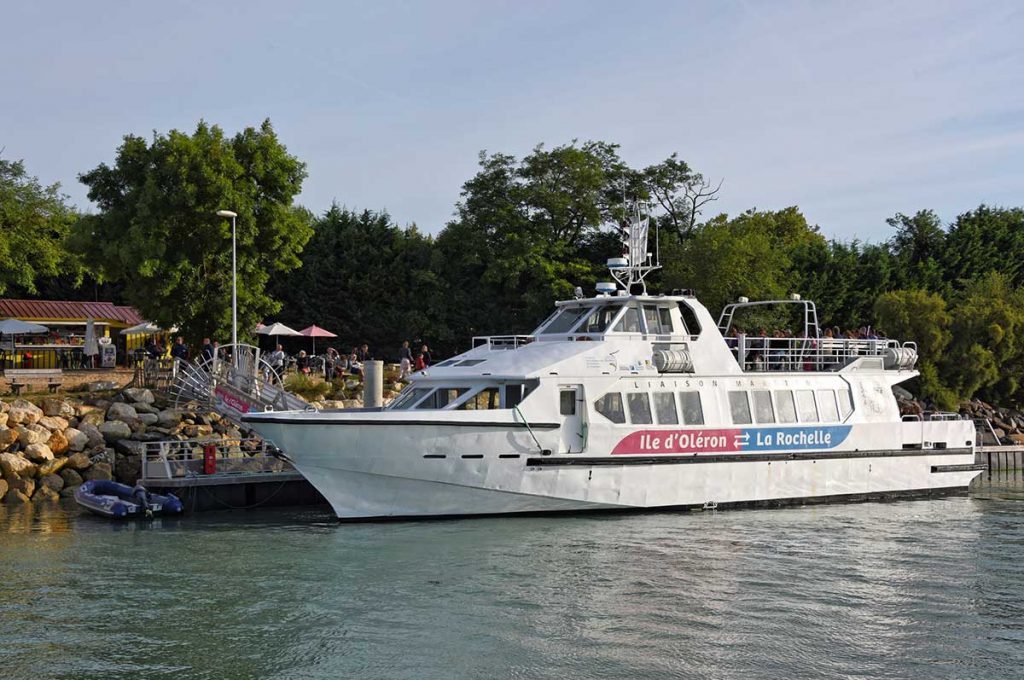 Why not trying Oléorn island ? Less famous that the Ile de Ré but as beautiful as its sister ! Various companies offer connections from la Rochelle to Boyardville and Saint denis d'Oléron. Journey time : around 50 minutes ! You can bring your bike too. Booking recommanded.
4) Visiting Aix island close to Fort Boyard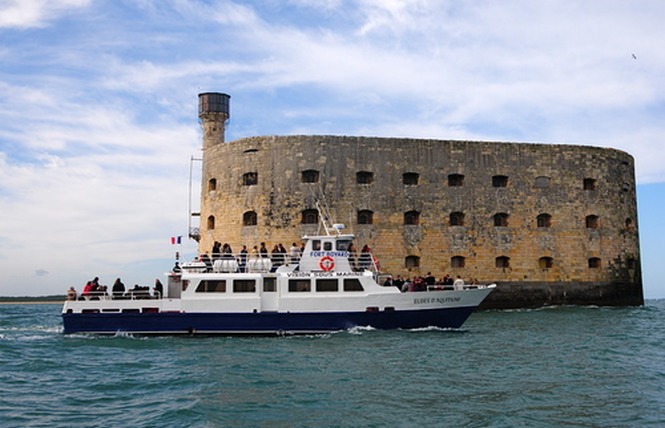 Third island : Aix ! the smallest but so charming ! No cars, and a quiet atmosphere, is is a small paradise ! You can go to Aix island from Fouras (pointe de la fumée) or from La Rochelle. Some companies offer you the possibility to go clos to Fort Boyard on the return journey. You cannot visit it, but you will get a nice view on it !
5) Rent a boat in the Marais Poitevin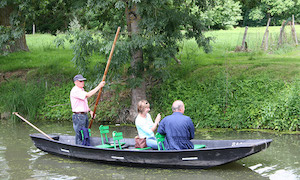 Do you want to be your own captain ? No problem, rent a boat in Le Marais Poitvin (also called "Green Venice") and wander in the canals ! You are afraid to lost yourself ? You can choose boat rent with a boatman guide !
---